[mks_col]
[mks_one_half]

[/mks_one_half]
[mks_one_half]
Hire a Genealogist Today
1-866-632-9291
[/mks_one_half]
[/mks_col]
[mks_separator style="solid" height="2″]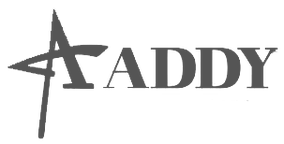 [mks_separator style="solid" height="2″]

1-866-632-9291
[mks_separator style="solid" height="2″]
Hire a Genealogist
Hire a genealogist that is cost effective, budget conscious and trustable
[mks_separator style="solid" height="2″]
Stuck in your genealogist research? Get unstuck in 2 easy steps!
[mks_col]
[mks_two_thirds]
Step 2
What difficulties are you facing?
[contact-form-7 id="7527″ title="PPC Form 2″]
Available Genealogy Services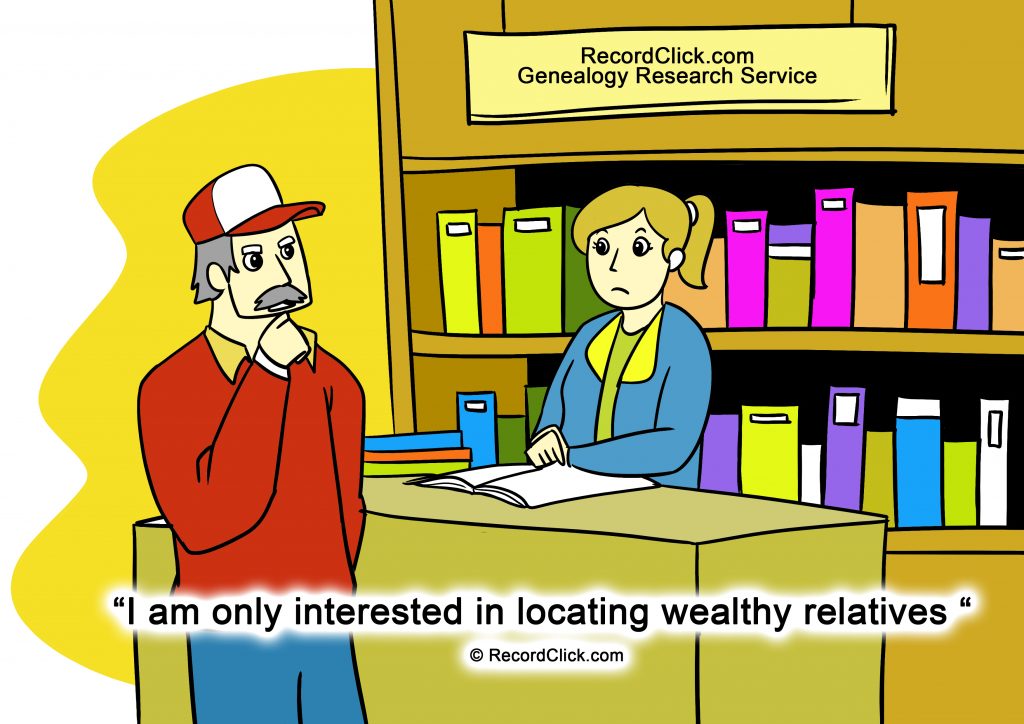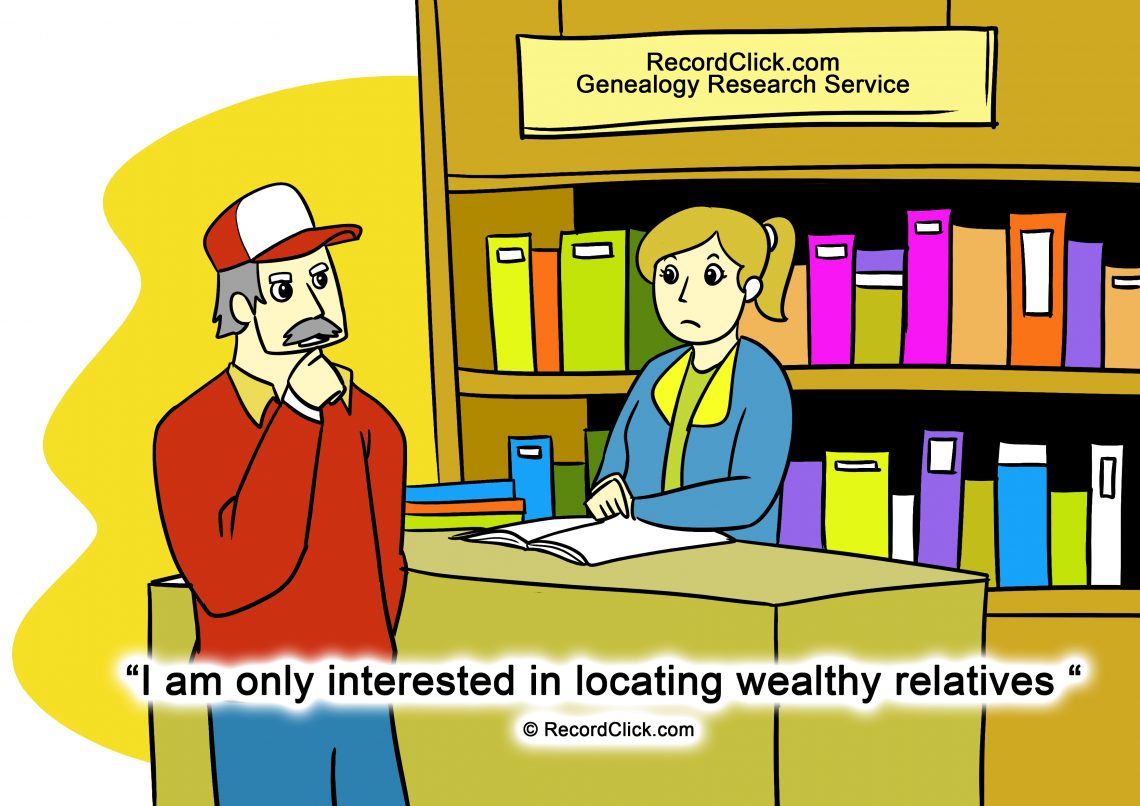 Standard Services
Record Search and Document Retrieval
Tracing Family History Domestic and International
Family History Research
Family Tree Review
Heir Search
Estate Settlement
Genealogical Research
And much much more …
Ethnicity Based Genealogy Services
African American Genealogy
Austrian Genealogy
British Genealogy
Czech Genealogy
Danish Genealogy
German Genealogy
Irish Genealogy
Italian Genealogy
Jewish Genealogy
Native American Genealogy
Polish Genealogy
Russian Genealogy
Scottish Genealogy
And much much more …
Adoption and Missing Person Search Services
Find Biological Children
Finding Birth Parents
Find Missing People/Relatives
Application Services
Lineage Society Applications
SAR Sons of the American Revolution Application
DAR Daughters of the American Revolution Application
Native Ancestry and Tribal Citizenship
And much much more …
Professional Genealogy Starts With Great Researchers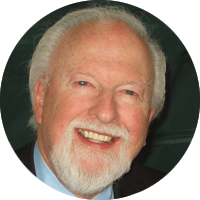 Quentin, skilled and experienced professional researcher, an author, a film and video producer, a businessman, and a former Central Intelligence Agency (CIA) case officer. With his University of Utah degree and his work in the intelligence community gave him a deep knowledge of research and investigative techniques that he has continued to use him in later years. He has been an avid private investigator and professional genealogical researcher for over 40 years and has handled cases for more than 200 clients in more than 30 countries.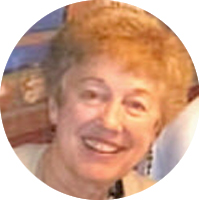 Joyce, a 40+ year veteran professional researcher has been accredited by the Family History Library and by ICAPGEN in Isle of Man and English genealogy research since 1992. In addition, she is extremely knowledgeable in Irish, Scottish, U.S. and other genealogical searches. Well experienced in genealogy, family history, and tracing roots. She is an extremely effective researcher and often ask for by name by new customers.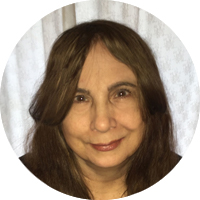 Kim, a gifted family historian and an internationally respected qualitative researcher with an interest in social history. She has conducted genealogical research for over 20 years and as professional for the past 10 years. Kim has a doctoral degree in the social sciences and a post-graduate diploma in genealogical studies. Having a Metis heritage, she has a significant interest in Metis, Native American, French-American/Canadian, Creole and early American/Canadian genealogy.

[/mks_two_thirds]
[mks_one_third]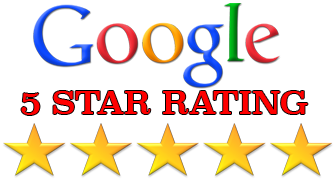 Recent Customer Who Got Unstuck

Hannibal from British Columbia
Record Search – found my ggg-grandfather's birth certificate from 1800

Alan from Ontario
Family History – I didn't have a clue on where to begin

Zack from British Columbia
Family History – I was struggling with my mother side

Alan from Alberta
Tree – ancestry.com really messed up my tree but now it is good

Twain from Ontario
DNA – needed proof for the results on my DNA test

Amy from Quebec
Genealogy Research – hit a brick wall and couldn't move forward

Trina from Nova Scotia
Tree – I didn't know how to build my tree

Beatrice from Ontario
Tribal Application – didn't know how to complete my Native American application
Paul from Saskatchewan
Ship Records – I was looking to locate my a past record

Becky from Ontario
Tracing Family History – wasn't getting anywhere with my research

Paige from PEI
Dual Citizenship – needed help completing my dual citizenship application

Betty from Ontario
Legacy Book – wanted a nice book to share with the family

Nicky from British Columbia
Birth Parents – was looking for my birth parents

Bruce from Ontario
DNA Analysis – needed someone to review my DNA test results and guide me

Melissa from Alberta
Family Tree – needed help finding a record

Chris from Ontario
Russian Genealogy – needed research completed in Russia

Mary from Ontario
Record Search – needed help locating a death record

David from Ontario
Tree Analysis – didn't know if my tree was accurate or not

Justin from Ontario
SAR Application – didn't know how to file for application
Serving: British Columbia, Ontario, Newfoundland and Labrador, Nova Scotia, Prince Edward Island, New Brunswick, Quebec, Manitoba, Saskatchewan, Alberta, Northwest Territories, Nunavut, Yukon Territory
[/mks_one_third]
[/mks_col]
RecordClick.com – Voted best service and value! Our customers say that we are the best in the industry. Best price, best service, best results!

Customer Reviews

I needed to find out my father's maternal lineage for the sake of a land issue. He is part Menominee Indian and I needed to determine the percentage. I did an internet search for a company area and found "Record Click". I contacted them and received a personal call from Elizabeth Khan. The word "personal" or better "personalized" is what I would use to describe the experience with Record Click. They listened to my needs and tailored their search and findings to my individual requirements. I would recommend them to friends and family interested in genealogy issues and plan to use them again to do a comprehensive family tree for my children.
Joe Deer, Macomb, Michigan

I would like to add that the search on my behalf was done quickly and professionally with excellent explanations and information about the areas being researched for me. I felt like it was an extended family member who was in the distant country finding family information and suggesting how to get certificates, some of which had not been recorded. Also… Record Click was 1/3 to 1/4 of the costs quoted by another company that does research in my research area. Also with this other company I would not have known what services to purchase. Thanks for the empathetic effort in starting more of my search :-)"
Alexandra Innes, Canada

Great and thank you. Please pass on my thanks to the researcher. It looks very complete and pleased. We will keep you on the top of our list for future projects.
Joe Soldis, Private Investigator

Thanks! You did a great job clarifying mistakes that were in our family genealogy.I plan on using you in the near future for further research.
Randolph Henry, Ohio

Thank you so much for your empathy your compassion and your amazing abilities. It really meant so much to all of us. With thanks…
Allison K., New Jersey

Thanks so much for your assistance with my project. You uncovered information that I thought might be impossible to find, and in doing so helped resolve an historical mystery.
James Perloff, author of The Shadows of Power: The Council on Foreign Relations and the American Decline

Thanks! I'm impressed that you were able to find this information in just 3 hours! The marriage certificate for Eliza was something I had not previously found.
T.S., Washington
Tips for Hiring a Genealogist
Regardless if you are planning to hire us or if you're searching other genealogist to hire, consider the tips outlined below to help you with your process. Remember, we're here to help you even if you decide not to order our services.
If your considering hiring a genealogist then please read the entire page for some great tips and advice.
If you are at a point in your research where you have consulted all the resources you can find and feel like you have hit a roadblock, it may be time to enlist the help of a professional genealogist.
Despite the availability of records and numerous technological advances, working with a professional is a sure way to get the answers that you need. Wondering how to hire a professional genealogist? Here is everything that you need to know:
What Will A Professional Genealogist Do For You?
A professional genealogist is often used in a variety of ways. Depending on your needs and budget, they can be able to:
Consult record sources that you may not have access to
Organize a genealogy road trip that will allow them to have access to records that may have been geographically unavailable for you. Some genealogists can even travel abroad to seek for records if need be. However, you can always opt to hiring a professional genealogist who already resides abroad.
Research a variety of alternate sources to find information on your brick wall ancestors, siblings, relatives and other family members
Use clues to make genealogy connections that you would never have come up with on your own
Translate documents that are written in a foreign language
Validate the research that you have done to ensure that it is accurate
Before Hiring a Professional Genealogist
Identify the research problems that the professional will be required to solve. If you had already begun the research process and have additional information that may be useful to the Genealogist, always provide it. This will cut down on costs and avoid any doing repetitive work.
Determine how much you can afford to pay the Genealogist. Remember not everything can be found in a single research session. Therefore, it is best to have the appropriate fees to cover the number of research sessions that will be required.
Contacting the Genealogist Near Me
It is always best to reach out to more than one researcher. This is the best way on hiring a professional genealogist near me. It will give you the opportunity to find out what different professionals can bring to the table, making it easy to pick one that is more suitable for you.
Always remember to briefly explain the problem and point out what the professional will be required to do. For instance, they can perform a specific record search or even act as a consultant on your research.
It is also best to determine the fees charged by the professional genealogist and inquire on how long the research may take before receiving an initial report.
The Hiring Process
Once you have selected the best genealogist to carry out your research and provided specific research requirements and objectives, do the following on how to hire a professional genealogist:
Provide copies of documents that are associated with any previous related research. This minimizes any duplication that may occur. Also, provide a record showing all the records that have been searched.
Provide any extra information that the genealogist may require
After reviewing the documents that you have provided, it is only normal for the professional to require some level of clarification. Be prepared to answer questions such as; which genealogy program should be used? Are translations necessary?
Finalizing the Hiring Process
Ensure that you understand and agree upon all the costs involved beforehand. Also, determine who will hold publication rights to the final research work. Always focus on realistic expectations. It is not unusual for the professional not to find the exact information that you are looking for.
Other Things to Remember
Learn As Much As You Can About The Process
Even before hiring a professional genealogist, it is best to know as much as you can about the research process. This makes it easy for you to find the expert that you need. It will also make it possible to understand what you should expect. This knowledge will come in handy especially when interacting with the professional.
Hire Someone Who is Updated on Recent Genealogy
Today, genealogists have found ways to use technology avenues like social networks for communicating with clients. As such, it is best to find a professional who can use such platforms to keep you updated.
Hire Someone Who Has The Skills to Retrieve a Hard-to-Get Record
Due to the fact that your ancestors lived in many places, you do not need to necessarily hire a professional genealogist who resides in one location. There are a variety of ways that professional genealogists can gather documents from any geographical location.
Hire Someone With Multiple Databases Subscription
There are several key websites that comprise of an exhaustive collection of information. This will ensure that the professional is privy to as much research materials as possible.
Hire a Genealogists Who is Willing to do the Legwork
Online searches are not the only way to gather substantial information. Finding someone who is ready to consult physical records and answer your brick walls is the best way on how to lure a professional genealogist.
Ask a Lot of Questions
Do not be in the dark about the research process. Ask all the necessary questions to ensure that the genealogist can help you in your area(s) of interest. Regardless of your reasons for hiring a professional genealogist, you should strive to recruit the best person for the job. After all, learning about your family history is a rewarding experience.
Where Can You Find A Reputable Professional Genealogist?
Right here on RecordClick.com. Our professional genealogists are trustable and have great reputations. You'll quickly learn there is no substitute for working with the best in the industry. But don't take our word for it, have a look at our customer testimonials. You will not find better professionals than those who are part Record Click.
Alternatively, The Board of certification for Genealogists is a good place to find a reputable professional. It comprises of a register of professional genealogists who are highly qualified and are offering their services for hire.
Local courthouses, archives, historical societies, and libraries also offer any information that you may need about hiring a professional genealogist. When you find the professional of your choice, remember to communicate your expectations. This will allow you to get the most out of your experience.