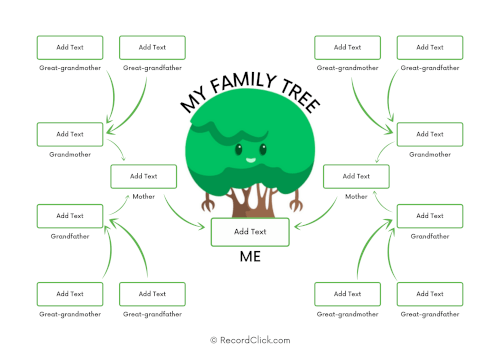 Would you like us to complete the tree for you? Please
contact us
.
Chiefly, the family tree helps retrace your family and origin. But a family tree for children can be much more! In addition to being a fun activity, a family tree for children can shape who your children become, the things they value day-to-day, and how they interact with a community.
The best way to keep your children excited and interested in studying the family tree is to explain it from their own perspective. It means starting with them and detailing everyone else with respect to the child's relationship.
Be sure to create a spacious and decorated template to keep every detail clear and internalized for the child.
More Tree Templates