PLEASE BOOKMARK THIS PAGE SO YOU CAN REFERENCE IT IN THE FUTURE
This page contains helpful tips to accessing your online research account. We refer to this account as your "5pm account". Why? It's because we use an online project management software called 5pm web. It enables you and your researcher to communicate privately and to share records/information without worrying about lost emails or misspelt names over the phone.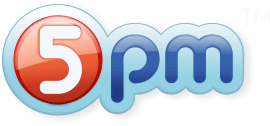 Welcome – Let's Get Started
How To Log In:
Memorize your login credentials from the 5pm Welcome Email.
Enter credentials and access your account.
If you cannot log in check your password as it should contain no caps or spaces. If successful, you should now be logged into your 5pm account; welcome to our site. Now that you are in, read below on what can you do.
How To Use Your 5pm Account:
On your screen you will see your project folder on the left. The title will look something like this example: Smith P1 10H Team Wells [Click on the project folder to open it].
Once you are in you will see a tab titled "Activity". This is where you and your researcher can send messages back and forth to each other and where your researcher will upload all their findings.
To make a message – at the top of the "Activity" tab, you will see a green box with a "+" sign. Click that box, then click "Messages". This will take you to your message box. Once you have created your message, click the "Project Team" box at the bottom of the message box, then click "OK".
To upload a file to the message area, go to the message box as stated above. To upload a file, click the "add files" box that is located below the text box. This will take you to your computer. Click on what you want to upload, click "open" and the image will upload into your message box area. Once it has uploaded, click "OK" and it will then go to the "activity" area on the right side of the screen.
That's all there is to it. If you have any problems logging on, please let us by using our contact us page (https://www.recordclick.com/contact-us/) know and we will walk you through the process.
5pm Web also has some online tutorials and they can be accessed here: https://www.5pmweb.com/academy.php
Download the App for your smart device:
For IPad users:
Once you have logged in you will need to click the "Projects" tab in order to see your file.
Click on your file name and you will be able to see the message box on your screen.
You should be able to see the images as well, but you may not be able to download the files on your IPad. This will need to be done on your computer or laptop.