If you are looking for Irish genealogists for hire, then you've landed on the correct website and found us. We are a group of 45+ professional genealogists and we have well over 15+ years experience in Irish genealogy research area. Including, Irish family history, church records retrieval, census records, identifying Irish ancestors, or any other Irish record retrieval or Irish ancestry.
When it comes to trace ancestry, Irish family history research, you will be impress. During the entire research process you while work side-by-side with our genealogists; witnessing the mysteries that they uncover.
If you've hit a roadblock in your research for ancestors our Irish genealogists are available for hire. Our ancestry genealogists are also available if you are searching for roman catholic records.
Hire a Professional Irish Researcher
Yes, hire a professional genealogist to find answers to your genealogy questions. We are experts at retrieving records from Irish repositories or research the history of your family homes. When it comes to Ireland genealogy, we have a dedicated team in Ireland and her in the US. Our Ireland genealogy teams are perfect for your research; trace Irish ancestry.
Some of the massively huge online libraries, such as the Library of Congress (Genealogist Ireland) or the main branch of the New York Public Library, can boggle the mind. Most libraries are modest, serving small towns and rural areas. If, however, that small town or rural area is where a special family lived, the library is a good place for a family history researcher to find out about where their ancestors lived, online and offline. Even in some place, or especially in some place, like genealogy Ireland.
Does Irish Genealogy Use Only Genealogical Records from Ireland?
St. Patrick's Day has come upon us, so this Record Click genealogy expert thought it might be fun to trace a family history search of an Irishman who has an impressive amount of ancestors.
One of my favorites was actor Barry Fitzgerald, as there are many research records available. His accent and manner in both "Going My Way" and "The Quiet Man" movies delight me. On screen, he comes across as a small and spry man with a wry sense of humor. While delving to learn more about him and his ancestors online, I found a variety of sources useful to almost anyone who is finding family history.
To begin with, Barry Fitzgerald wasn't really Barry Fitzgerald. Records show that he was born William Joseph Shields on the tenth of March, 1888 in Dublin, Ireland, the fifth of seven children. Parents Adolphus Shields and Fanny Ungerland Shields were not exactly typical parents for that period of time and had some interesting travels.
Then, my genealogical detective radar, and the research records trail, led me in the direction of German genealogy rather than immediately to an Irish genealogy search. Why? Because our actor's mother was born in Germany! She was born into a rather well-to-do family in 1856. Mother Fanny did not relish the subservient role of women in that country. So, she left Germany to become a governess in the fair country of Scotland.
Then our ancestor research, church records, census records and National Library of Ireland, veers to yet another place. Our trail leads us now into the genealogy: On a trip to Ireland, she met Adolphus, born in 1857 on Capel Street in Dublin.
The two were married in 1881. A compositor, or typesetter, by trade, Adolphus was involved in the union movement in Ireland. In the 1901 Irish Census, the family is found living at house 12.2 in Crowe Street (South City, Dublin):
| | | |
| --- | --- | --- |
| Name | Age | Relationship |
| Shields, Madelina | 18 | Daughter |
| Shields, Nelly | 16 | Daughter |
| Shields, Marie | 17 | Daughter |
| Shields, Adolphus | 42 | Head |
| Shields, Carl | 14 | Son |
| Shields, William | 13 | Son |
| Shields, Arthur | 5 | Son |
| Shields, Rudolph | 2 | Son |
| Shields, Fanny | 42 | Wife |
Adolphus and Fanny believed in education and William went on to complete four years of college. He worked 20 years as a civil servant before he discovered acting. He took an interest in the theater and created his stage name, Barry Fitzgerald, so those he worked with during the day wouldn't discover what he was doing at night. He didn't make acting a full time career until 1929.
By the mid-1930s, he was drawn to another country. So, this professional genealogist next "went to" the United States to follow Barry Fitzgerald's history. The U.S. genealogy portion of our actor's trip takes us to where he settled next and began performing in movies and on the Broadway stage.
Fitzgerald's slight height, 5'4 1/2", served him well making him seem something of an leprechaun in some of his roles. The involvement in movies and plays in the United States enticed him to start the immigration process by completing a Declaration of Intention to become a United States citizen in 1939. His career kept him on the move and, for whatever reason, he never completed the process.
At the time of the April fifth enumeration of the 1940 U.S. Census, Fitzgerald was living in New York at 375 West 45th Street in Manhattan. He was earning about $5,000 a year and paying rent of $65 a month. From January 16, 1940 to April 13, 1940, he portrayed Captain Jack Boyle in "Juno and the Paycock" at the Mansfield Theatre, 256 W. 47th Street.
Fitzgerald's ancestor search shows that his line in the family tree didn't grow past him: He never married and he left no known children. Yet, we get to go back to the genealogy trail because in 1959, he returned to Ireland and died there in January of 1961. His funeral was at St. Patrick's Protestant Catholic Church of Ireland Cathedral in Dublin City. He is buried in Deansgrange Cemetery, Blackrock, County Dublin with the name William Shields on his tombstone.
Shortly after Fitzgerald's death, his brother, Arthur, also an actor, wrote a letter to a fan commenting, "Barry was a very shy little man and he was uncomfortable in crowds and really dreaded meeting new people, but he was not a recluse and did enjoy certain company, especially when the 'old chat' was good."
On this St. Patrick's Day, myself and other people will drink a toast to Barry Fitzgerald.
Hire Genealogist from Ireland
Listed Researcher National Archives of Ireland / Genealogy Ireland / National Library of Ireland / Member Irish Family History Society / Genealogical Research Society / Genealogist Ireland / American Association of Professional Genealogists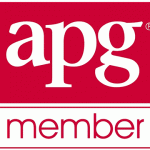 Contact the experts at Record Click. We have ideas for finding that long lost ancestor and will help you with your genealogy and trace ancestry. Regardless, if you're searching for census records, church records, parish registers, roman catholic church records, genealogy Ireland, or family history library records. Our dedicated team of genealogist in Ireland would be perfect for Irish ancestry trace.
There are many websites offering free genealogist Ireland services and sources to Griffith's Valuation but deciphering through the mass amount of records will be challenging. You need to find that ancestor and his/her information with the least amount of wasted time. Please do contact us via email for help, further information and for a free consultation.