You're eventually going to need genealogy services. Even with all the genealogical research resources available online, the inevitable "brick wall" moment cannot be prevented, even for the most seasoned family history researcher. That's when you'll need a genealogy professional. When that happens, the best thing you can do is contact a reputable and trusted genealogist service provider that offers a comprehensive roster of ancestry services. RecordClick is the company for you for so many reasons. We are cost effective, budget conscious, trustworthy and fully certified.
Available Genealogy Services
Standard Services
Ethnicity Based Genealogy Services
US State-Based Genealogy Services
Adoption and Missing Person Search Services
Application Services
Media Creation
Speciality Services
and much more…
We customize your family search for the genealogical research you need, for your time frame, and for your budget.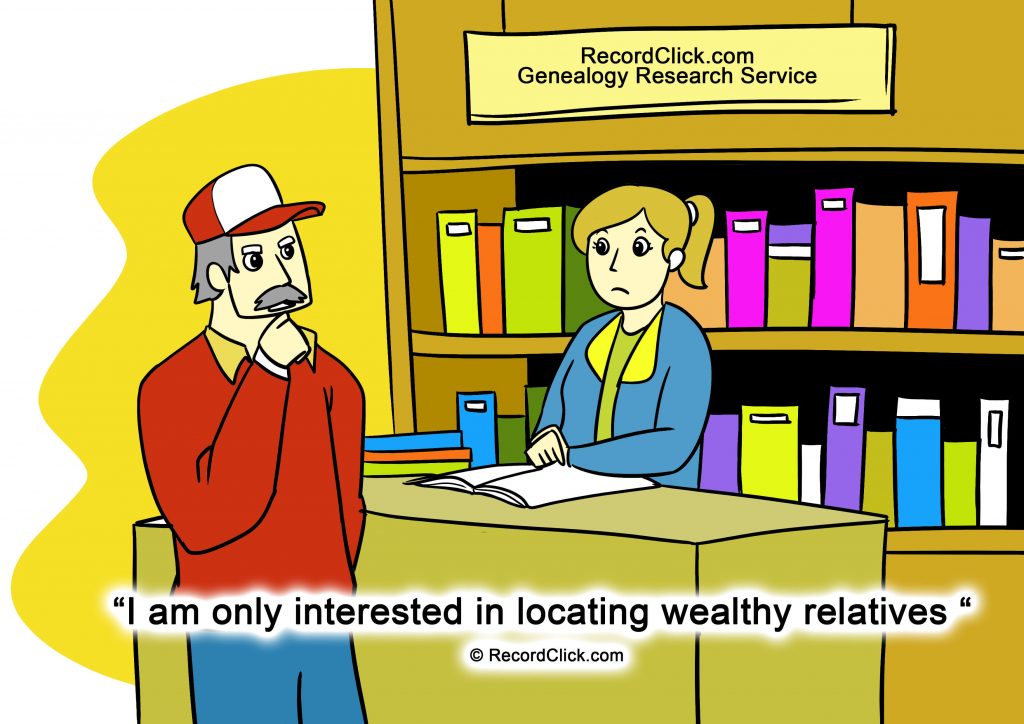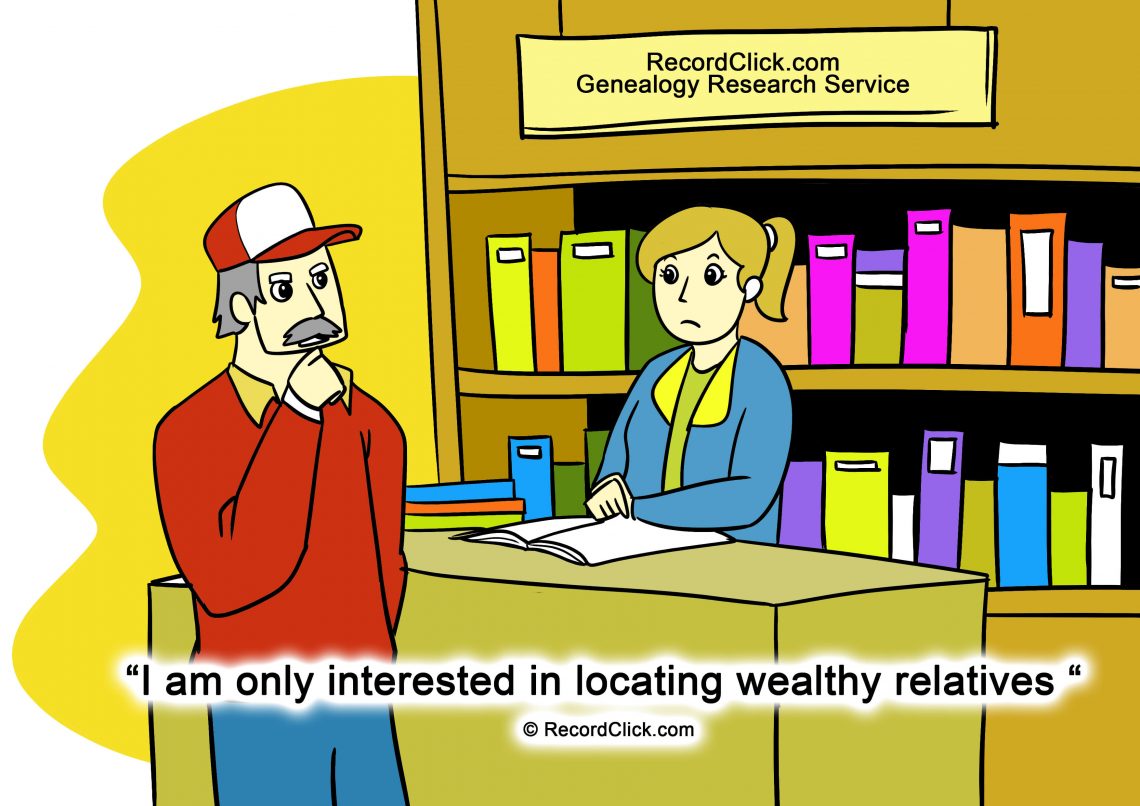 Researching for Large and Small Projects
RecordClick offers customized searches. Our array of research offerings is appropriate for all sizes and types of ancestor search projects. Record Click is perfect for people with small scale research and with limited budgets; who need a specific question answered or record retrieved. RecordClick's competitors handle only large-sized projects and charge high minimum project fees.
It is also perfect for projects requiring a deeper dive for more extended and comprehensive results. The above list represents a small selection of our professional genealogy research offerings.
Experts in Domestic and International Research
RecordClick's Ancestor Search Specialists are located throughout the world and can help you resolve tough questions regarding family ancestry mysteries. RecordClick's genealogical researchers cover not only the U.S., but extend their offerings to a number of European countries, as well as Canada and Australia. We are strategically located on the East Coast USA, providing proximity to immigration documentation.
Forensic Genealogy and Family Tree DNA
Some situations require you to provide documentation that is held to a stricter policy of proof, such as verifying heirs and beneficiaries for veterans' and pension benefits, supplying evidence for probate and estate cases, solving adoption cases, or locating the next-of-kin for unclaimed decedents.
The latest research in the genealogist's tool kit is DNA genealogy. Sometimes DNA testing is the only way to solve a puzzle. Through its affiliation with Family Tree DNA, RecordClick makes DNA testing kits available to its online customers who are tracing ancestry. World renowned genetic linage researchers offer consultations to test-takers and provide help in translating results.
Find Biological Parents
We have helped 100's of people find their birth parents. Our research lead for these types of searches is not only a professional genealogist but also a former CIA agent. Combining his professional research capabilities and uncanny ability to connect the dots, this former CIA agent is perfect to locate a birth mother, birth father, or any birth family.
We have first-hand knowledge of adoption, specializing in sensitive searches by using a combination of traditional genealogical research methods in combination with forensic genealogy applications, including DNA testing. Family Tree DNA can answer many questions about an adoption.
Solutions for Unique and Diverse Projects
Perhaps you are searching for living or lost relatives, trying to find legal heirs for land or pension benefits, considering dual citizenship by jus sanguinis, feeling curiosity over the ethnic proportions of your ancestry, or hoping to find biological children – RecordClick handles these sorts of unique and diverse searches.
Information Lookup and Document Retrieval
RecordClick's genealogical record lookup and retrieval services include, but are not limited to, baptismal records, death indexes, land deeds, marriage certificates, military records, obituaries, parish records, probates, social security death records, and wills.