You're eventually going to need genealogical research services. Even with all the genealogical research resources available online, the inevitable "brick wall" moment cannot be prevented, even for the most seasoned family history researcher. That's when you'll need a professional. When that happens, the best thing you can do is contact a reputable and trusted genealogist service provider that offers a comprehensive roster of ancestry services. RecordClick is the company for you for so many reasons.
Spend $1,000's with Others or Spend $100's with RecordClick
We are cost effective, budget conscious, trustworthy and fully certified.
Available Genealogy Research Services
Standard Services
Record Search

– The core essence of our efforts are record search and retrieval. The little pieces of our history that confirm what our ancestors have been tellings us. At RecordClick we're experts at record search and record retrieval. We can locate records on your ancestors.
Tracing Family History Domestic (United States)

– We have researchers qualified in your requested area of research. Our team of 45+ experts include a former CIA agent, in-house DNA experts, and researchers in all states.
Family History Research Services

– Family history investigation is done out of necessity and at some point in your lifetime, there's a good chance that you may be bitten by the genealogy bug, and feel compelled to trace your family history or find your gateway ancestor; one of our genealogist can help you.
Family Tree Review Services

– Family tree reviews is one of our top services and we are constantly debunking previous finding by providing proof in the form of records. If you've been creating your family tree in your pass-time, it is highly recommended that you have our team of professional genealogists review your tree.
Heir Search or Estate Settlement Services

– Most commonly, heir research or an estate settlement is usually performed at times when someone dies with or without a will. Our team of experts have 98% success rate and charge some of the lowest fees in the industry.
Document Retrieval

– If you're looking for a specific document, such as vital records, birth certificate records, etc., from a specific archive or government center, we can help. We have genealogists in every state and major country, near archives, who can work on retrieve the records for you. We can schedule a site visit and retrieve the document you request.
Genealogical Research

– When you trace your ancestry, you willingly open the door to facts, information, and data that would remain lost, but for your desire to seek the answers. Ancestor search requires curiosity, patience, exploration, and a craving for adventure. Our genealogist group is here to help you with your journey.
Ethnicity Based Services
Our genealogist services include each of genealogists specializing in various areas of expertise. It's important to hire a genealogist who has past experiences in the area you're acquiring. Otherwise, you're spinning your wheels and wasting money. At RecordClick, we don't like doing either. Our genealogy research services are among those of the best.
Here is a list our speciality areas. This is not an all exclusive list, so be sure to contact us get your free consultation. Our fee structure is the same for all services, there is no additional charges for choosing one area of specialization over another.
African American
Austrian
British
Danish
Jewish
Native American
Polish
Russian
Scottish
Adoption and Missing Person Search Services
We're masters at finding people; your family members. Our group of genealogists extends from former CIA agent, former Ancestry DNA expert, and much more. We have an incredibly high success rate and we receive 100 of referrals a year from happy customers. Our genealogists have worked miracles here.
Locate Biological Children
Finding Birth Parents
Locate Missing People/Relatives
Locate your Family Members
Application Services
Over 50+ applications a year are completed by our staff members. If you looking for an experienced team to work on your application, then you need RecordClick's genealogist services.
Lineage Society Applications
SAR Sons of the American Revolution Application
DAR Daughters of the American Revolution Application
Native Ancestry and Tribal Citizenship
Citizenship by descent (jus sanguinis)
Jus sanguinis (citizenship by descent)
Media Creation
Create a Legacy Video
Create a Legacy Book
Speciality Services
Forensic Genealogy
Genealogy Analysis and Consultation
Genetic Genealogy
Genealogy and Family Tree DNS Testing and Consultation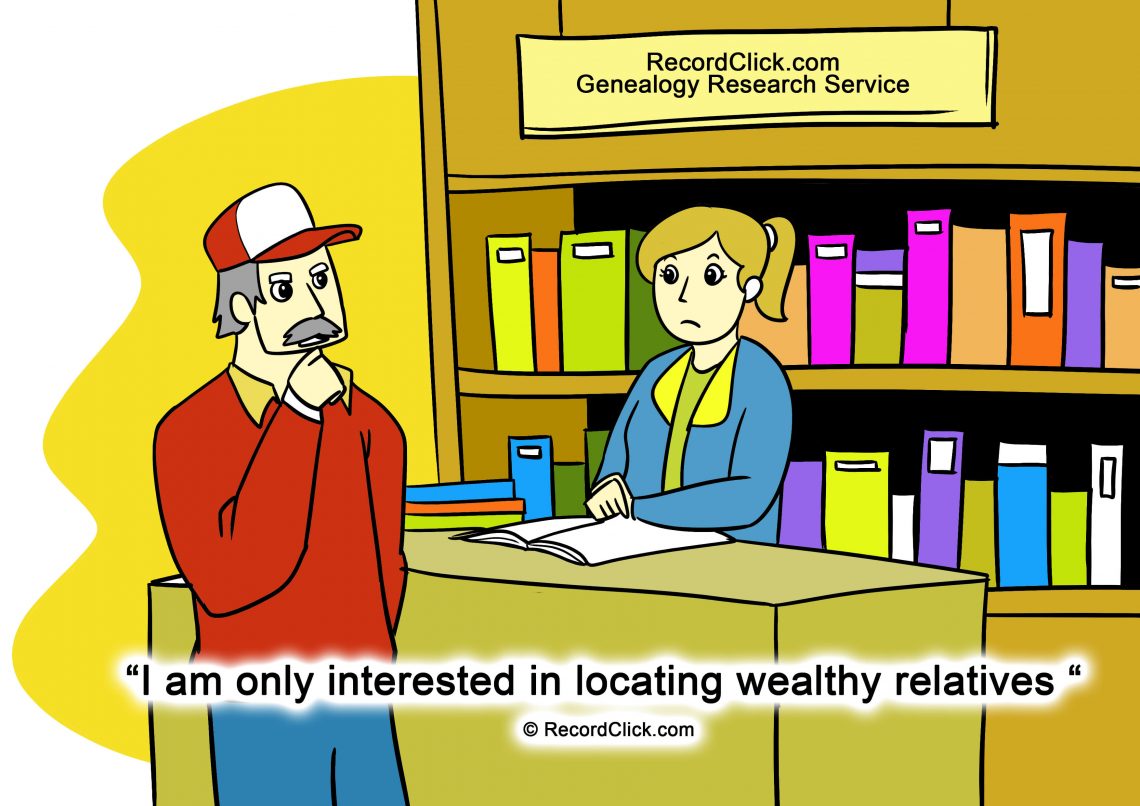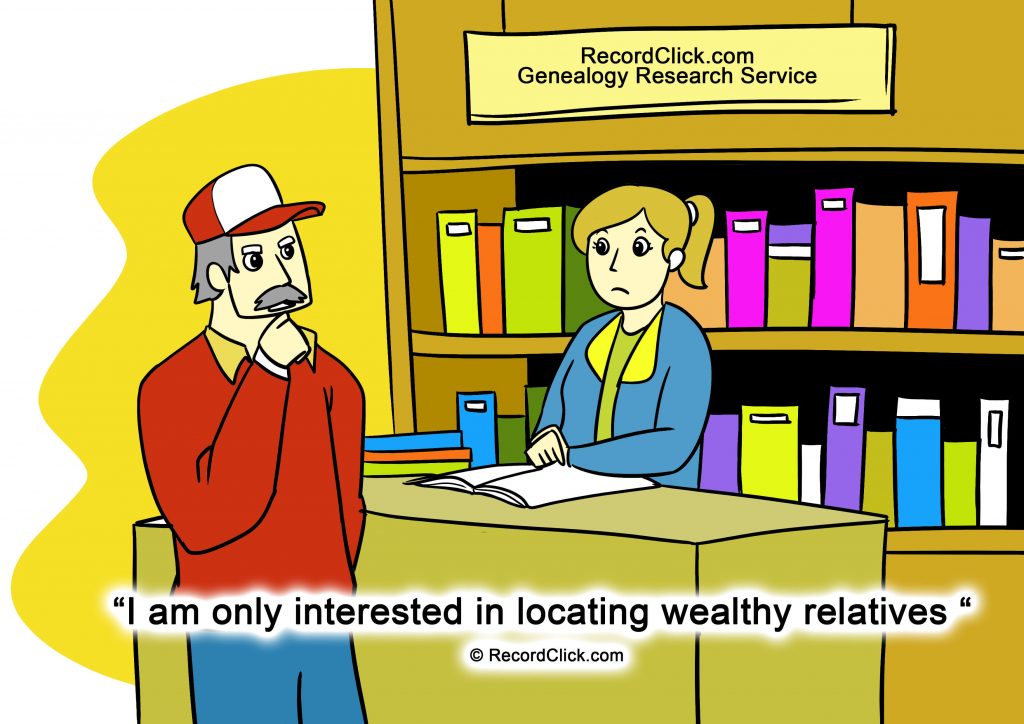 Researching for Large and Small Projects
RecordClick offers customized genealogist services research. Our array of service offerings is appropriate for all sizes and types of ancestor projects. RecordClick is perfect for people with small scale projects and with limited budgets; who need a specific question answered or record retrieved. RecordClick's competitors handle only large-sized projects and charge high minimum project fees.
It is also perfect for projects requiring a deeper dive for more extended and comprehensive results. The above list represents a small selection of our professional offerings.
Find Biological Parents World Wide
We have helped 100's of individuals identify and locate their birth parents. Our project lead for these types of searches is not only a professional genealogist but also a former CIA agent. Combining his professional capabilities and uncanny ability to connect the dots, this former CIA agent is perfect to locate a birth mother, birth father, or any birth family. Retrieving records, documents, information, and results that adoptees are seeking.
We have first-hand knowledge of adoption, specializing in sensitive searches by using a combination of traditional methods in combination with forensic applications, including DNA testing. Family Tree DNA can answer many questions about an adoption.