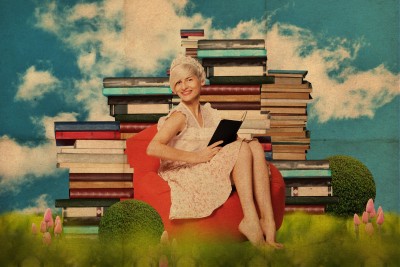 Lady Bird Johnson was quoted during a 1987 interview about her husband, former President Lyndon Johnson, "You have to understand, my husband loved people. And half the people in the world were women." Admittedly, Lady Bird was referring to her husband's rumored infidelities, but in the world of lineage research, the fact that half the world's population is composed of women presents a sticky wicket to genealogists. Why? Because historically there are fewer public records with information about women than there are about men. Hopefully, this article can help you track down the ladies in your family tree.
Given the fact that the majority of the world has been based on a patriarchal society (and still is) — at least for the generations that family researchers are dealing with — women lost their identity once they married, making it harder to map their lineage in most cases. If we took a poll, I bet the majority of lineage researchers would admit that their searches would be easier if they were dealing with a matriarchal society, or at least a society where the women kept their own names — a practice that has been increasing since the mid-1900s. Of course, if we really get down to brass tacks — when it comes to the biological parentage of a child, pinning down who the father is can be a lot more difficult than proving who the mother is. Quite simply, it would be easier if children carried their mother's maiden name. But, if wishes were horses, beggars would ride.
There are only a handful of matriarchal societies in the world today. The Mosuo people of Southeast China are one of the few. This tribe doesn't even have a word for "father" or "husband." Here in the United States, a number of Native American Indian tribes — including the Iroquois Nation and the Navaho — are matriarchal in their societal structure. Iroquois women have the responsibility of appointing the chiefs (or sachems), and the Navaho pass their property down through the females in a family.
So, where does a genealogist begin to unlock the mystery of the women in your family history? Best place to begin is to check marriage and death records. Many marriage records include the maiden name of the female ancestor. If you locate the marriage license and it is not listed, track down the marriage application, which will more than likely have the bride's maiden name and possibly her parents' names. Check the county courthouse or the church where the couple were married.
Also, check death records, including cemetery and gravestone records. Volunteers in many counties have actually catalogued gravestones in local cemeteries. For example: two researchers in Mason County, Texas, canvassed more than 100 gravesites and cemeteries in the vicinity, and published a document in 1975 titled "Mason County Graves & Cemeteries." The compilation is broken out by family and/or individual name, birth/death dates, and the cemetery where the grave marker resides. It's worth contacting a county library and asking if such a study has been done. County libraries will usually have local newspapers and publications on file; and those are worth delving into for obituaries, birth/death notices, as well as marriage notices.
Another good place to check is the county clerk's office. Here, you will find a plethora of records, including land deeds and probate minutes. Because families, once connected through marriage, tended to witness one another's legal documents, you may find a familiar name that keeps popping up. This may open yet another search avenue. And don't just read the first page of a multiple-page document . . . the information you need may be on page 10, so be thorough and tenacious.
Here is a list of additional resources that will help you in discovering your female ancestors:
Family wills — check the executors and beneficiaries of a family will
Newspaper articles — check the society page for engagement/marriage notices or other social events
Church records
Pension records — often include information about the wife, where the couple was married, and where they were born
Census records — once women became widowed, they often moved in with their daughters
Family Bibles
Online resources — there are a number of online genealogical research sites that will be useful in your search
Lineage organizations — the Daughters of the American Revolution (DAR) offers a number of free resources to the public through their DAR Genealogical Research System — http://services.dar.org/public/dar_research/search/?tab_id=0.
For more great resource tactics, check out A Genealogist's Guide to Discovering Your Female Ancestors: Special Strategies for Uncovering Hard-To-Find Information about Your Female Lineage, written by certified genealogist Sharon DeBartolo Carmack.
So, if it is possible for us to learn from history, it's a good idea for Mothers to ensure that the female line of the family is well documented for their descendants. It will make it a lot easier for future generations to track the other half of the population.
For help locating your female ancestors, speak to one of our professional genealogists today!