Based on research conducted by the Registrar General's Office of the  National Society Daughters of the American Revolution (DAR), the national lineage society has announced that it will accept Y-DNA evidence in support of new member applications, starting January 1, 2014. This marks a major milestone in the policy of one of the most recognized and respected all-volunteer, non-profit women's service organizations in the United States. Will this policy change make the application process easier for genealogists? You decide.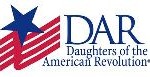 Lynn Forney Young, the newly elected President General of the DAR, released the news in a blog titled DNA Evidence for DAR Applications and Supplementals on October 5th. The announcement provoked a barrage of uninformed pundits to respond smugly, "Well it's about time!" These are the same critics of the DAR who have relentlessly accused the national lineage society of being "silly," "illogical," and just plain "ridiculous" for not jumping on the genetic testing bandwagon long ago.
After reading some of the remarks, my first instinct was to hop online and hammer out a reply to the critics. Fortunately for me, I waited for cooler heads to prevail, which is exactly what the DAR has done over the last few years in regard to accepting DNA testing for lineage proof.
It's true, genetic genealogy has made great strides over the last decade, both in research and popularity. The Registrar General's Office of the DAR has been monitoring advances in the science and interpretation of DNA testing, waiting for the science to reach a level of efficacy that would complement the Society's application process. The DAR's decision to accept Y-DNA test results as part of a recognized genealogical analysis of evidence was not based on a knee-jerk reaction to follow a popular trend, rather on scientific study.
While DNA testing can be extremely helpful to lineage researchers, it is but one tool in the genealogist's toolbox for proving heritage. At this time, no single DNA test can prove that a living person is a patrilineal (male line) descendant of a Revolutionary War Patriot. Therefore, the DAR still requires other more traditional genealogical evidence to prove lineage. Genetic testing, however, can aid in a number of lineage-related questions that cannot be answered by conventional documentation, making it germane to the application process for the lineage-based society. It is, in part, for these reasons that the DAR will now accept DNA test results in a "limited manner within the context of traditional genealogical evidence," starting January 1, 2014.
If you are asking, What's the point of submitting to genetic testing if it won't indisputably prove in one fell swoop that I am descended from a Revolutionary War Patriot? Remember this: DAR requires that an applicant prove a lineal blood line descent from an ancestor who aided in achieving American independence, by providing documentation for each statement of birth, marriage, and death. For some applicants, this can include more than 10 generations of research, and each step can present a possible pitfall to establishing the lineage history. Most applicants begin with themselves and move back in time, and this is where DNA testing can offer supporting evidence.
Take into consideration that human relationships – biological, emotional, and alternative – are extremely complex by their very nature. This complexity sometimes translates itself into sexual encounters that occur outside of a "traditional" marriage bond. The offspring of these relationships may not have a cut-and-dry legacy on which to grasp. For example: In some cases, children may be adopted or raised by family members or friends. Some of these individuals may know or learn the "family secret," while others remain clueless as to what their true birthright is, until they set out to prove it.
Additionally, given the variety of alternative family households today – single parents, two dads, two moms, adopted family members, anonymous sperm bank biological fathers, or children from multiple "baby daddies" – family history scenarios are limitless, complex, and mind boggling. These kinds of situations are not always answered by records or documents. So in these circumstances, Y-DNA testing can be useful, either proving or disproving biological connections. Bear in mind, even if genetic analysis can crack a case, it's not always easy to get appropriate male surrogates to undergo testing. Notice I said "male" – that's because at this time DAR only accepts Y-DNA testing, and there's a reason for that.
Remember those complex human relationships I mentioned earlier? If you are tracing a matrilineal line, it is somewhat easier to document a Mother in connection to a birth event; concomitantly, it is more difficult to document who might have visited the Mother nine months earlier. If she is married, you can surmise that her husband is the Father, but can you prove it biologically beyond a shadow of a doubt? You might say that the DAR takes a leap of faith when it comes to accepting the Husband or Father listed as a valid ancestor in the patrilineal line based solely on a marriage or birth certificate. If they didn't, of course, they wouldn't have any members. DNA testing can definitely be beneficial in this regard for cases closer to this present generation, but it still has its limits.
While we look to science and technology to make our daily lives easier, sometimes they can open a can of worms. The same is true for DNA testing. While not the be-all and end-all we would like it to be, genetic testing can and will indicate biological markers that no document nor word of mouth can prove. It is yet another tool in the holistic approach to ancestry research. RecordClick takes the holistic approach to trace family trees, by adding DNA testing kits as part of its comprehensive toolbox of genealogy research services. If you are interested in DNA testing to enhance your genealogy research,contact RecordClick.
For more discussion on the topic of the DAR and DNA testing, read Revisiting Thomas Jefferson and Sally Hemings Now that DAR Accepts DNA Testing.
Any woman is eligible for membership in the National Society Daughters of the American Revolution (NSDAR) if she is 18 years of age or older and can prove lineal, blood line descent from an ancestor who aided in achieving American independence. She must provide documentation for each statement of birth, marriage, and death. Admission to membership in the NSDAR is by invitation through a Chapter in your State Organization (or Unit Overseas). No Chapter may discriminate against an applicant on the basis of race or creed.