What happens to genealogy and family history research when the story has been written (I think)?
The first response of this RecordClick genealogist is that it all depends on the point of view. It seems there is usually some new nugget to be found. I apologize, George Clooney, for using your family in this ancestor search, but you do have an interesting one.
It is easy for a family history researcher to find information because there are a number of pedigree charts online and his aunt, Rosemary Clooney, has had a good deal written about her, including the book Late Life Jazz: The Life and Career of Rosemary Clooney.[1] Much of the online knowledge comes from personal memories and census records. Both are credible sources and should be the basis for genealogy research. But there is more.
Genealogical researchers should take a look at the old home town. In this case it is Maysville, Mason County, Kentucky. Although this family history researcher has never been there, the descriptions make it sound like a great place to be from. Located on the south side of the Ohio River in Mason County, Kentucky, the first settlers arrived in 1784 and it was established as a town in 1787. It became the county seat in 1849.[2] It has all the scenic amenities of a river town with bluffs, forests and, when it came later, a railroad. The small city had about 6,000 residents in the 1930s. Maysville's recent population has held steady at about 10,000.
George Clooney's great grandfather, Andrew Clooney, was born in Kentucky in 1874[3] to Irish immigrants Nicholas and Bridget Byron Clooney.[4] In the 1880 U.S. Census, Nicholas and Bridget are listed as living in Mason County, Kentucky. Nicholas was a laborer. With seven children – Andy was number 6 – the family couldn't have had many extras, including education.[5] He only attended school through the fourth grade.[6]
A lot can happen in 20 years. By 1900, Andrew Clooney had married Crescent/Crescence. The couple had a newborn daughter, Olivette, and were living in Maysville at 214 West Second Street. Andrew earned a living repairing watches.[7]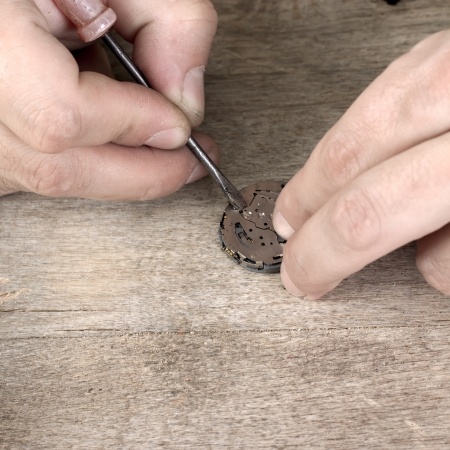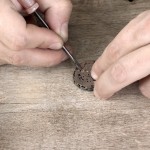 In addition to his family and the jewelry store, Andrew B. Clooney, had another interest – local politics. In 1905, he had a hand in getting the first streets paved in Maysville.
"In 1905 the main thoroughfare, Second Street, was little better than Maysville's country dirt road… There were some public spirited men on the City Council that year and they set about to see if something couldn't be done to improve the looks of the city. Accordingly Messrs. A. Clooney, J.W. Eitel and Robert Ficklin were appointed a committee to interview the businessmen of Second Street…"
It was a big job and the local businessmen had their doubts, but the City Council persevered and construction began in 1906.[8]
For the family history researcher, a look at old city records could reveal a lot because, in addition to serving a couple of terms as mayor, Andrew was also on the City Council for a number of years.
As with many businessmen of that era, Andrew and his family lived close to the store at 217 West Second Street. It continued to be his livelihood because small town politics, then and now, includes a lot of volunteer time.
By 1930, the jewelry store was located at 116 Market Street and the family, which consisted of Andrew, Crescence, Andrew J., Olivette, Frances and Rose Marie, lived over the business.[9]
Because Maysville was on the Ohio River, flooding was a recurring issue. In the early 1930s, Andrew became involved with the organization of the Ohio Valley Flood Control association, serving as its first president.
"At the meeting here Friday night , Mayor Anderson (sic) Clooney, Maysville, Ky., told of his visit to President Roosevelt…"[10]
The group went on to discuss methods for keeping water out of the towns along the Ohio River.
While Andrew Clooney's role in solving Ohio River flooding may have been minimal, in 1937 President Franklin D. Roosevelt did send a Flood-Control Plan for the Ohio and Lower Mississippi Rivers to Congress.[11]
More research would be needed to verify Andrew's story of visiting President Roosevelt, but for a genealogist it would make an interesting addition to a family history.
The expert genealogists at RecordClick find that special story for you. We develop research strategies, organize and create your special family history.
---