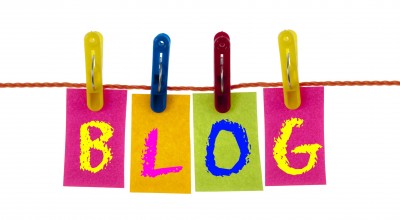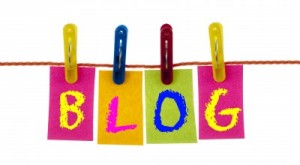 I was going to title this blog "My Top Five Favorite Legendary Genealogy Blogs," but after reading Nancy's May 1st blog titled "Random Acts of Genealogy Kindness," where she started out with a parody of "top ten lists," I was a little hesitant to share my blog this week. In the end I decided just to change the title and hoped Nancy wouldn't notice my blog out of fear she may parody me – lol. Nancy is so tremendously witty that I have to read all her blogs.
This brings me to the point of this post — genealogy blogs are a fun and fantastic way to do family history research, gather data, learn tips and tricks, or study the history of a heritage group. Grab a cup of coffee, fire up your computer and journey into the hearts and minds of professional genealogists and novice family historians as they share fascinating narratives and provide the know-how to move your genealogy forward. Below I have described five legendary blogs.
Genea-Musings
Randy Seaver's Gena-Musing blog is one of the most popular genealogy blogs online. His blog is a rich tapestry of genealogical information and personal reflections. On his blog site you will find genealogy news; reports on his research processes and outcomes, including both successes and failures; an analysis of information; and a fantastic list of links! Randy blogs prolifically but don't worry, he has index labels to the right of his blog so you can search for the topic of your choice. Randy has a personable writing style that draws people into his blog and keeps them coming back, so it is no wonder he has had over a million page views!
Acadian Ancestral Home
Lucie Le Blanc Consentino's Acadian Ancestral Home blog weaves together Acadian genealogy and history, her research findings, documents, and personal stories related to the topic. Her blog was selected by Family Tree Magazine as one of the top 40 genealogy blogs in 2011. Lucie's blog has been described as "an absolute treasure trove of information for Acadian genealogy" and I agree! Lucie has a strong sense of genealogy ethics, so you can count on her to present reliable, well documented information. Lucie also founded the Acadian and French-Canadian Ancestral Home, the Mothers of Acadia mtDNA project, and is the host of the Acadian GenWeb Project. As an Acadian I have spent hours on her sites and can say that they are all incredible sources of information. Best of all, in reading her blogs and other postings, you can see that Lucie truly embodies the Acadian spirit. 
The Genetic Genealogist
The Genetic Genealogist is written by Blaine Bettinger, a family historian who just happens to have a doctoral degree in biochemistry. Blaine helps his readers understand in laymen's terms, the genetics in genealogy. He reports on recent advances in the field of personal genomics, reviews DNA testing companies, and offers insightful posts and analyses on the intersection of genetics and ancestry. Blaine's blog has an archive, a featured article section of his most popular blogs, and a search function with a drop down menu to help you navigate his site. To know more about genetic genealogy go and explore Blaine's site.
African-Native American Genealogy Blog
Angela Walton-Raji is an African-Native American genealogist and author that has a remarkable blog that focus on the genealogy and socio-historic context of blended Afro-Native people. Angela freely shares photographs, documents, and data, making her blog the most significant in the African-Native genera. Even if you don't have an African-Native American connection in your family, you will enjoy her reflective, poignant blogs. Her site offers an archive, a live traffic feed, podcasts, and some interesting links. Angela also has a website dedicated to the African-Native American Genealogy and an African-American genealogy blog. Visit Angela's site to know more about African-Native genealogy, or if you are just a history buff interested in contextualized history.
Family Oral History Using Digital Tools
Susan Kitchens' blog provides tips on how to electronically capture and preserve family history and the memories of the family members. Susan provides insight and advice based on her own experience as a family oral historian. Susan uses a variety of media to complement her blog and teaches her readers through pod casts with experts in the fields of genealogy and oral history. Her site also provides news, interesting articles to read, and an online store where you can purchase equipment to carry out your own family oral history project.
I hoped you enjoyed the links. Check my blog out next week for part two of the blogosphere where I will reveal the best kept secrets – relatively unknown genealogy blogs that are just amazing!