Tracking famous people in your family tree has never been more intriguing and accessible than it is today, thanks to technological advancements.
Online genealogy research or sites like AncestryDNA, Famous Kin, RelativeFinder, etc., promise quick glimpses and tantalizing hints into your potential connections. However, most lack the accuracy and depth crucial for accurate family heritage research.
While you may want to check these sites and online databases for hints, you need to be sure that the information is backed with concrete evidence.
From establishing who is famous to joining the family tree dots, we have everything you need to know before you start rejoicing.
Key Takeaways
A famous person in your family tree can be anyone you cherish despite their societal achievement.
Consider putting your family tree in order before finding a famous relative or ancestor.
Your presumed connections to famous relatives on online sites may be fallacious.
What Defines a Famous Relative in Your Family Tree?
A famous relative does not always mean celebrities or politicians. Instead, it can mean a famous ancestor, media personality, public servant, etc.  Here are common criteria people use to define fame in their family.
Historical Significance: People who might have played a role in the shaping of history, such as activists, political leaders, revolutionaries, and others, can be considered famous.
Public Recognition: A person with public recognition from sports, science, entertainment, etc.
Notable Achievements: A famous person can also mean individuals who've made notable achievements and contributions in their respective fields, such as award-winning performances and inventions.
Media Coverage: A person may also be considered famous if featured in media through documentaries, biographies, etc.
Genealogical Revelations Involving Famous People
The following case scenarios illustrate the best strategies to find connections to famous people.
President Obama's Irish Roots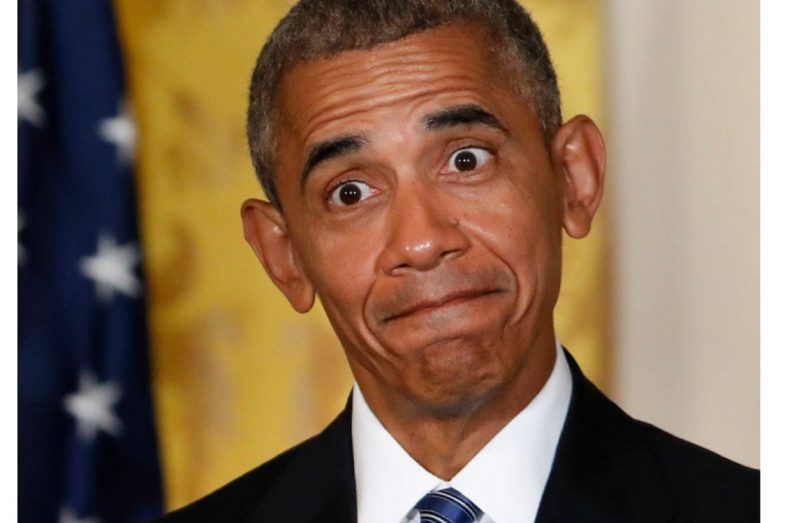 In 2007, a professional genealogist identified Irish Falmouth Kearney as Obama's great-great-great grandfather. The genealogist even helped find a photo of this maternal ancestor and their dwelling place in County Offaly.
The Hemingway Family
Ernest Hemingway is a renowned literal figure whose genealogy revealed his relation with other famous people in his family tree, including Anson Hemingway, his great-grandfather, who served in the U.S. Congress.
It's worth noting that, in both cases, professional genealogists played a crucial role in searching for primary and reliable sources and meticulously piecing together the family tree. Besides, readily available documents, online databases, and archives proved valuable in uncovering these relationships.
How To Research Your Family History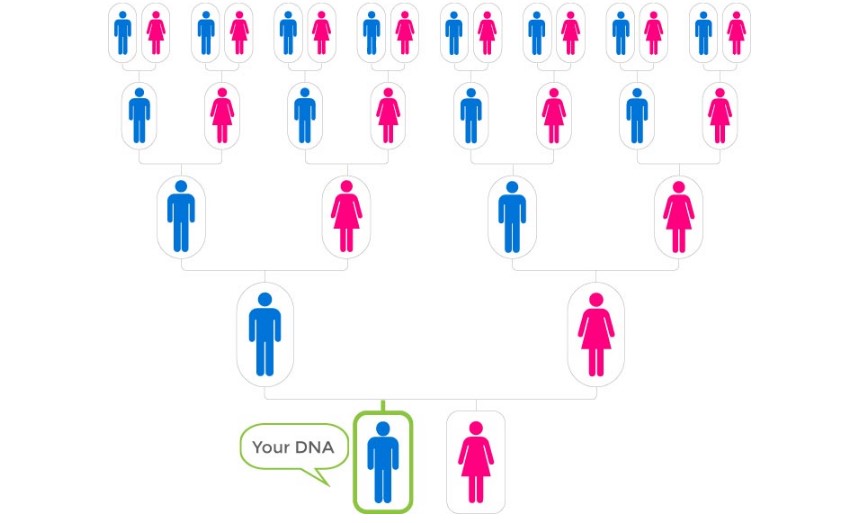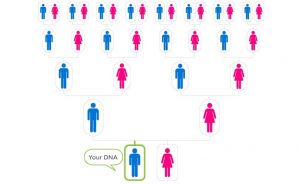 Finding other relatives, whether famous or not, must start with yourself. It would be hard to prove your connection to any relative if you don't have clear documentation of your family history.
Below is a sneak peek of how to conduct your family history research. Our other guide on starting your genealogy research from scratch breaks everything to the bare bones.
Start With What You Know: The first few steps of your family tree should be easy as you only need to find dates and full names of yourself, siblings, parents, cousins, etc.
Finding Information: Archives, libraries, and online databases have crucial information that can help you learn about ancestors or events such as immigration and census.
DNA Testing: DNA testing through companies like 23andMe and AncestryDNA can help uncover genetic connections and validate your research.
Genealogical Challenges and How to Overcome Them
A professional genealogist can solve common challenges in genealogical research, including language barriers and missing records.
Below, we highlight the common challenges and how you should maneuver.
Language Barriers: Researching a person from another part of the world means the possibility of encountering a foreign language in records. In this case, collaborate with researchers and translators fluent in that language for in-depth research and data recovery.
Missing Information: Lacking exact information is a common challenge in genealogy, especially when natural disasters damage the archives. In this case, you should consider alternatives such as oral history, diaries, and church records.
Local or Specialized Information: If you want records for a specific period or place, consider hiring a specialized or local genealogist familiar with the period or area.
Genetic Surprises: DNA testing may provide surprises on unknown details about your family and identity. Our guide on DNA surprises takes you through the testing process and how to deal with any outcomes.
Common Names: Names may reappear in a genealogy exploration, but it doesn't mean they're connected. Therefore, you should verify your sources to make sure everything is clear.
Documentation and Organization: Keep a record of your family history research, including the original documents and citations. Your family tree software, digital files, and documents should be well-organized and structured to maintain progress and enhance future use.
How To Identify a Famous Person In Your Family Tree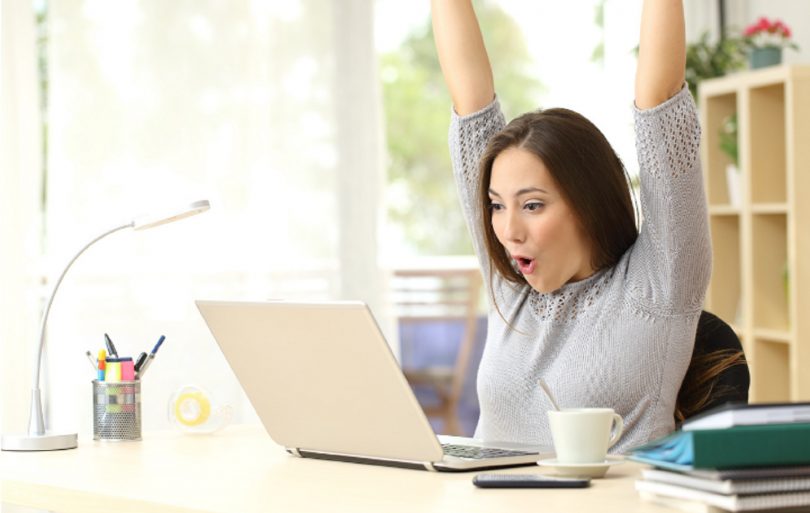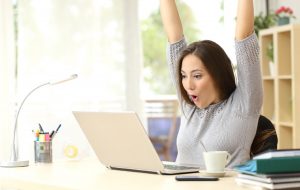 Identifying a famous person in your family tree may start with easy tell-tell signs such as shared locations and common ancestors.
The best place to start is at your family tree, where you can peruse the details that you've collected for clues about possible connections with a famous person. Similarly, check if the person's hometown and birthplace match any of your ancestors or relatives.
Another option is to try genealogy tools and websites like famouskin.com, RelativeFinder, Geni, and WikiTree. The process in these sites involves looking for matches or connections to famous people from a vast database.
While these tools are valuable in providing hints, they may be misleading since most of the information is user-contributed. Besides, not all your ancestors or relatives may be documented in these databases.
In fact, the sites clarify that the ancestor reports are compiled from thousands of different sources, many over 100 years old, and only attached to each ancestor so you can personally judge their reliability.
Therefore, you're advised to consider links to your own family tree as a starting point for further research, as the accuracy and reliability of their sources cannot be guaranteed.
How To Conduct Independent Genealogy Research and Verification
Independent genealogy research and verification is the only way to ensure you're related to a famous person. This way, you'll overcome any limitations of online databases and uncover even the less-known people in your family.
Here are the 4 steps to proving your connection to a famous person through independent genealogy research.
Treat Online Connections as Assumptions: Understand that online sites may present fallacious connections to famous people. So, despite the shared surnames and traits, you need proper verification to pinpoint errors.
Use Primary Sources: Use primary sources such as birth records to verify names, dates, and locations against the available information.
DNA Testing: Consider DNA testing for complementing and verifying your research methods.
Collaborate with Professional Genealogists: Hiring a professional genealogist saves you time and ensures your findings are accurate. Besides, genealogists can access classified records and document your lineage in a simple chart that can last for years.
Embark on Your Journey of Discovery
As you uncover famous relatives and ancestors, you will experience every fascinating bit of genealogy research.
While connecting discoveries to famous people may be thrilling, the key to authenticity lies in meticulous investigation and verification.
So, should you experience any challenges or concerns, we're here to help. The team of professional genealogists at RecordClick will help you unravel your links to a famous person in your family tree.
Contact us for a free consultation and affordable assistance on all your genealogical queries.