The idea you have a celebrity or infamous person in your family tree is one of the most intriguing aspects of making one's family history. And thanks to genealogy sites like famouskin.com, you no longer have to start from scratch to establish notable figures with whom you share ancestors.
However, with the vast digital landscape of genealogical exploration, it can be hard to tell whether whatever is laid in the site is something to go by. Is this another fallacy to lift your moods, or can you believe what you find on famouskin.com and add it to your genealogy?
This guide expounds on famouskin.com as a website, its reputation, data sources, and the extent to which you should rely on its genealogical data.
Key Takeaways
Famous Kin site offers a global portal of cultural icons, famous historical figures, and celebrities with the primary purpose of just making genealogy fun!
Famouskin site makes the search process straightforward and quick to track an ancestor through features like a search tab, categorization, and share.
The company does not guarantee the accuracy and reliability of its sources and advises users to consider links to their own family tree as a starting point for further research.
What is Famouskin.com?
Famous Kin is a free online site whose primary purpose is to make genealogy fun! The site has a global portal of connections across cultural icons, famous historical figures, and celebrities. It is fun tracing a tree in the site and discovering that you have a surprising link to an icon who left a mark on the world, such as presidents, the Magna Carta, politicians, businesses, and sportsmen, to name but a few.
Whether you are an amateur genealogist or a seasoned family history enthusiast, the famouskin.com site offers an intuitive interface and a treasure of genealogical data to help you embark on a voyage of self-discovery.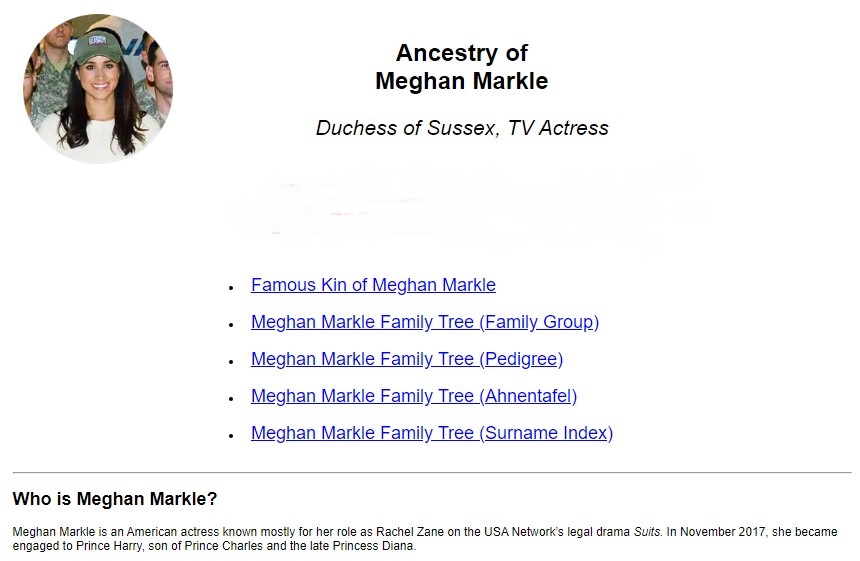 You can cite it the next time you tell a story about your relationship with an ancestor or a famous founder. You need to connect the dots among the thousands of famous people highlighted on the site and start a series of exciting discoveries about your haplogroups, ancestry, and ethnicity.
Famouskin.com founder, Rich Hall, started working on the site in 2010 to ascertain the relationships between prominent people. Today, the site has incorporated advanced features and more famous people to help all users explore family history, create a family tree, and find close and famous relatives.
Famouskin.com Features
Users prefer genealogy sites with features that give an array of options for research or dealing with the information. Famouskin follows suit by making the search process straightforward and quick to track an ancestor and their lineage.
Search Functionality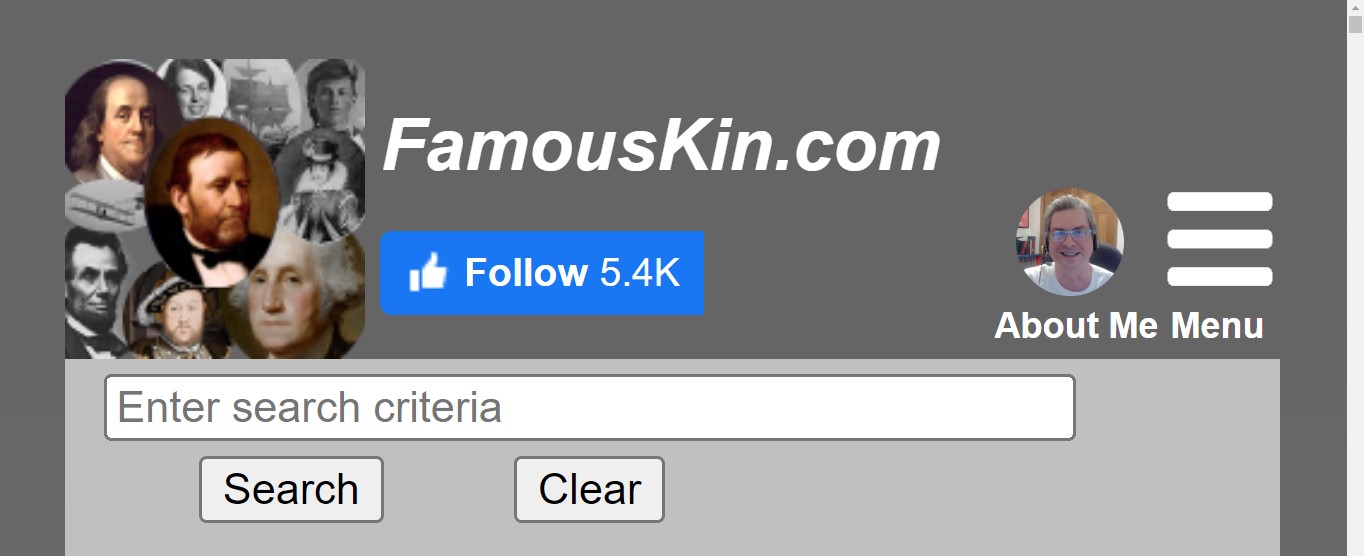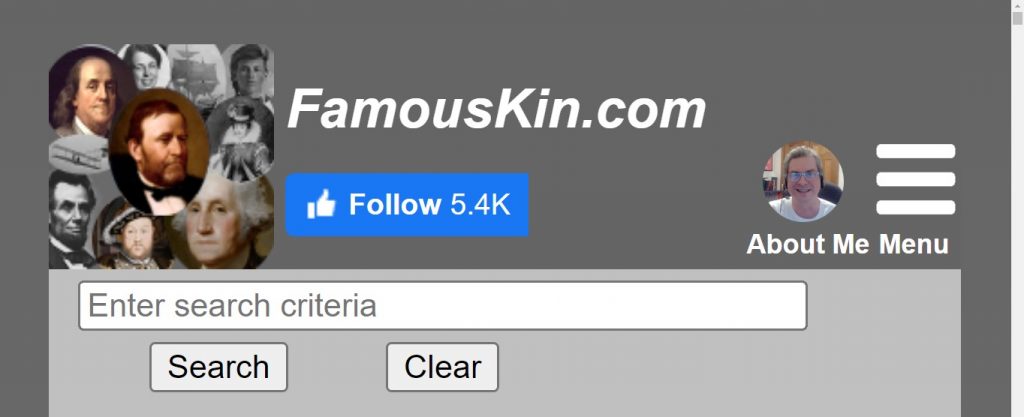 One of the standout features is the powerful search functionality that helps you reveal hidden connections and have a glimpse of the intricate web of familial relationships. The search bar on top of the site can help you quickly explore your family history and discover notable figures with whom you share an ancestor. Initially, the search tab allowed users to search for their relatives on the site only by name, but it has now broadened the search criteria. You can also locate a famous person and their information by inputting the location or cemetery name.
Categorization


Although the famouskin.com site focuses mainly on famous people across ages, it still has a long way to bring everyone on board. In fact, data about the thousands of famous people already detailed on the site could be confusing were it not for the site's categorization. Clicking any category, such as presidents, governors, Magna Carta, Sports, and Mayflower, will direct you to a detailed list of famous people. For instance, Warren Buffett, Barack Obama, Dick Cheney, John Waters, Robert Duvall, Harry Truman, and the Duchess of Windsor all descended from a 17th-century Maryland colonist named Mareen Duvall (who could also be one of your ancestors).
Ancestry Details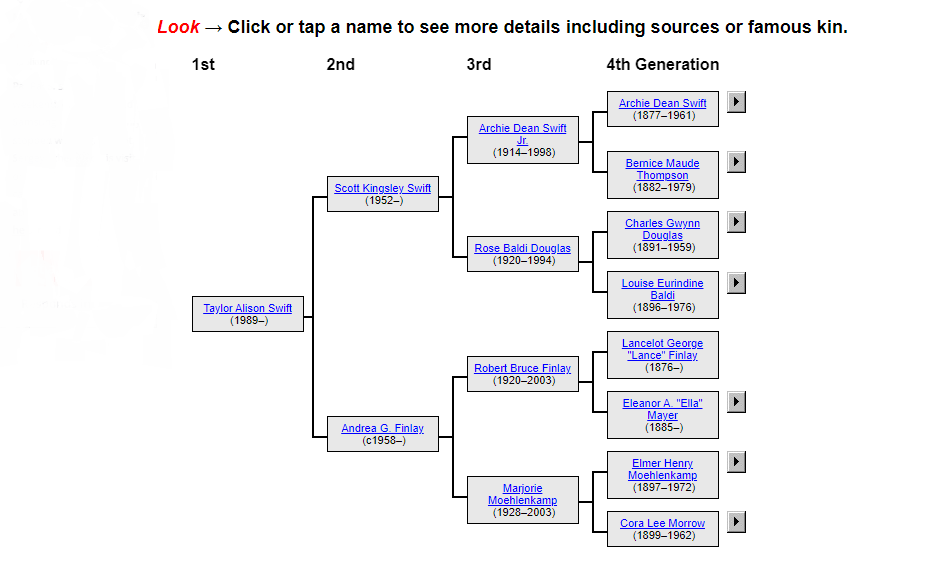 In addition to listing famous people, famouskin.com provides an in-depth analysis of every individual. Once you click on your famous person of interest, a new page opens with personal details and ancestry records. First, the site details the person's full name, marital status, important dates, and accomplishments. Secondly, the site details other famous people linked with the person, including their birth and death dates and their relationship with the person of interest. The ancestry page also has the pedigree and ahnentafel charts to help you dig even deeper into the ancestry of your famous relative.
User Contribution
What makes famous.com even more fun is that you can submit your family tree and share information to build a comprehensive family tree and connect with more people on the site. This way, it would be easy to follow through with your lineage and understand how you relate to some notable figures. Once you establish a link to an ancestor, you can opt to receive notifications when a person is added to that genealogy.
Another exciting feature that contributes to genealogy fun on famouskin.com is the ability to share your discovery with friends on social media platforms and beyond. The site makes your ancestry data and names interactive so you can copy the links and share them across platforms if you want your friends to know your connection with a prominent veteran, fashionist, etc. Sharing your information across platforms can help you connect with unknown relatives and eventually build the famous.com database.
Does Famouskin.com Use Credible Sources?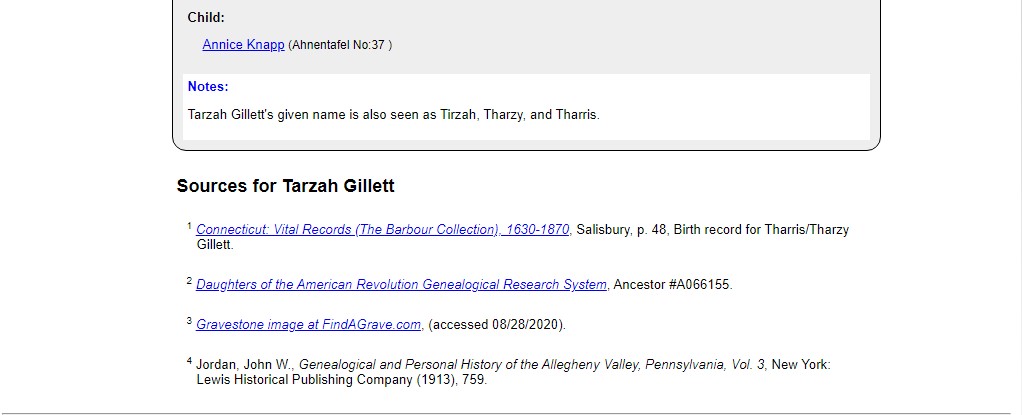 Famouskin.com provides sources for every ancestry data on the site. However, the site clarifies that the ancestor reports are compiled from thousands of different sources, many over 100 years old, and only attached to each ancestor so you can personally judge their reliability. Famous kin advises users to consider links to their own family tree as a starting point for further research and cannot guarantee the accuracy and reliability of these sources.
Primary Sources
Having practiced genealogy for over a decade, Rich Hall has a knack for details regarding genealogy and historical records. Luckily, advanced technology and increased genealogy sites have made it easy to access archived documents and photos crucial in conducting genealogy. This helps Rich and his team easily access publicly available records such as census records and birth certificates and use the information to fill in gaps in a famous person's pedigree. Besides, Rich scrutinizes all the family trees and records that users contribute to the site when they want to conduct their own genealogy or connect to an ancestor.
Online Databases
In addition to the primary sources, the Famous Kin site also incorporates information from popular online databases focusing on genealogy. Some platforms that have proven beneficial to Rich Hall's site include Ancestry and FamilySearch.org. The latter is a free site, but the former charges users to access information and interact with the features. Nonetheless, it provides extensive family trees and additional historical records that help patch up information about the target individuals. Being one of the best platforms for revealing information about genetic traits, family history, and ethnic makeup, Ancestry.com opens a broad channel through which famouskin.com can include more individuals and expand its pedigree.
Genealogical Societies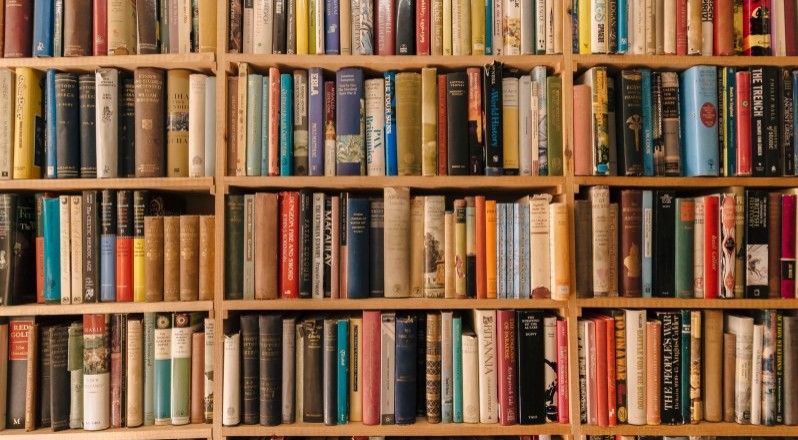 Genealogical or family history societies allow members to collaborate on joint endeavors and share information about their discoveries. Besides, the societies have research seminars, libraries, and journals focusing on central genealogical themes. The famouskin.com site, through Rich Hall, relies on information from different genealogical societies to remain relevant and credible.
Rich Hall is a New England Historic Genealogical Society member, which produces the Register, American Ancestors, a popular quarterly magazine, and 20-30 print and electronic books annually on various genealogical and historical topics. Hall is also a member of The General Society of Mayflower Descendants, commonly called the Mayflower Society, a hereditary organization of individuals who have documented their descent from at least one of the 102 passengers who arrived on the Mayflower in 1620 at what is now Plymouth, Massachusetts. Hall's membership in these societies helps him capture historical events and genealogical records on the site about a particular region or event uniquely.
A Due Diligence Check Would Come in Handy
Famouskin.com helps users establish relationships with famous and not-so-famous people and create family trees. The site has become an invaluable resource for users who want to understand their interconnections and lineage with ancestors. Its user-friendly layout and detailed analysis visually present users' heritage and help them appreciate genealogy stories.
The founder, Rich Hall, makes the search easy to navigate and customizes the genealogy for current and future use. Besides, he uses several sources that millions of users rely on to establish the links between ancestors in their family trees. While everything from the data sources to the presentation looks reliable, verifying the information you come across on the site through multiple other sources is always a good idea. Remember that Famous kin advises users to consider links to their own family tree as a starting point for further research and cannot guarantee the accuracy and reliability of its sources.